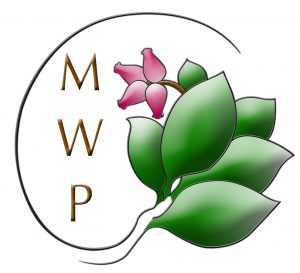 Manzanita Writers Press is situated in Historic Downtown Angels Camp, surrounded by wonderful artists and writers' books in a gorgeous gallery. MWP publishes local and regional authors, community anthologies and historical collections.
MWP hosts Writers Unlimited meetings for writers of all levels, workshops, literary and historical events, lectures, and more.
Artists and photographers featured in the gallery include photographer Ty Childress, botanical artist Janet Trinkle, geometric abstract artist Gary Rose, wood artist and furniture maker Andy Trinkle. Then there is watercolor artist Kevin Brady, acrylic and oil equestrian and bovinic painter Patty Payne, jeweler Roberta Hughes, and oil artist George Haskell.
Other artists and photographers: Wanda Mozcosiek and Robert Standiford, Paul Neil, Judy Wilmot, Cate Culver, Gordon Long, Shay Baker, and Susie Hoffman.
Books:  a large Mark Twain book collection where you can find scholarly books about Mark Twain as well as his novels and collected works.
The bookstore features Manzanita Writers Press authors, such as Glenn Wasson, Jim Fletcher, Stephen Archer, Ted Laskin, Dave Self, Monika Rose, Scott Thomas Anderson, Denella Kimura, Joy Willow, Sy Baldwin, Amy Smith, and other writers from our region.
Check out the Facebook page and our Manzanita Arts emporium website page.  Come in and visit, have a cup of tea, and chat with the editors about your new writing project.
Location:  1211 S. Main St., Suite 110, Angels Camp, CA 95222  Phone: 209-728-6171  – open every day except Tuesday, 10 am to 5 pm.  Writers Unlimited meets 1st and 3rd Monday mornings at 10:30, and 2nd and 4th Monday evenings from 6:30-9:30.