Writers Unlimited is a  gathering of authors who bring their work for peer feedback. The group was founded in 1984 by Monika Rose and has published seven Manzanita volumes and an additional three Journal volumes.  With the formation of Manzanita Writers Press in 2009, the Manzanita series and other books by local and regional authors are now published by MWP, Manzanita Writers Press, a non-profit 501(C) (3) arts organization. In 2009, after publishing as Writers Unlimited, Manzanita Writers Press was born as the literary publishing arm, hosting the writers group and promoting literary arts in the region. Meetings are held every Monday -1st and 3rd  at 6:30 pm to 9:00 pm via Zoom. Email us for an invitation.
Mission Statement
Manzanita Writers Press Nurtures and sustains the literary and arts community of Calaveras County and the foothill region of the Mother Lode and Sierra.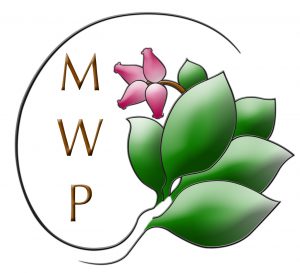 PURPOSE
The Manzanita Writers Press at its online Manzanita Arts Emporium website, a Creative Community Arts Center, offers a dynamic community center for arts, education, literature, benefiting the rural culture of Calaveras County and local foothill region. It operates exclusively for charitable and educational purposes, including but not limited to:
A. Operating a center for the arts;
B. Conducting and hosting educational, cultural, artistic, literary, and historical  programs;
C. Engaging in all activities that will further, and are consistent with, the mission of the Corporation, including, but not limited to, lectures, workshops, events, exhibits, educational classes, Writers support meetings, art gallery popups, online book store, conferences, presentations to groups, panel discussions, education, publishing projects, and public relations.
MWP SERVICES:
Facilitate the Writers Unlimited critique group. Organize readings, events, and workshops. Network with writing communities across the state.
Publish local, regional, and other area writers, whether in launching a career, or nurturing a more experienced writer.
Assist selected project writers in procuring funding, editing and promotional services, and other needs of the publishing process.
Train/Mentor Volunteer Editors and staff members.
Sponsor and host Writers Workshops and Conferences in our region
Maintain a Writers Network with organizations across the country to assist our members
Sponsor Gold Rush Writers Conference in Mokelumne Hill
Sponsor and host Voices of Wisdom – free writing classes for seniors 55+