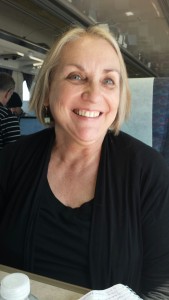 Monika Rose, from the Mountain Ranch area of Calaveras County, edits books, writes, and directs literary programs in the Mother Lode,  and is founding director and editor of Manzanita Writers Press, a nonprofit literary publisher.
MWP operates out of the Volunteer Center facility in San Andreas, sharing space with the Volunteer Center and the Red Cross. You can reach Director Monika Rose via her email listed under website: https://manzapress.com.
Mailing address: PO Box 215, San Andreas, CA.
email: manzanitawp@gmail.com
For appts about editing and/or publishing your book: contact MWP via email.  manzanitawp@gmail.com
Her new children's book, Bed Bumps, is available from the author and from the publisher, Manzanita Writers Press, or from Amazon. Libraries, retailers, and book stores can order from the publisher or from Ingram.
Her poetry book, a full 212-page collection of 85 poems, River by the Glass, published by GlenHill Publications, is available for purchase and is available at Amazon and most preferably, visit the Manzanita bookstore at https://www.manzapress.com for other books, including Bed Bumps, her new children's book.  Purchase here  In addition, the book is available for download as an eBook at Amazon.
Monika has been published in several regional publications, such asTule Review, Rattlesnake Review, Poetry Now, Mindprint Review, Squaw Valley Review, The Journal, Refrigerate After Opening, Mokehillion Review, online at Medussa's Kitchen, online at Poets Corner Press, Rattlesnake Review's Interview Series by B.L. Kennedy, and other publications.
Her poem, "Deer in the Road"  appeared on the online publication, yourdailypoem.com, October 3, 2019. Search the archives for it and read other fine work posted up there.
Her poetry appears in Shadows of Light, an anthology of poetry and photography of the Sierra, in the Mokehillian Review, and in a lovely Yosemite poetry anthology by Scrub Jay Press, Yosemite Poets. She has been published in many other collections and literary magazines.
Find her writing in other publications such as Out of the Fire, an anthology of Butte Fire 2015 writing, Voices of Wisdom (vols. 1-3), Wine, Cheese, and Chocolate, an epicurean collection, and other volumes.
She is working on a DVD production of her poetry set to her own piano compositions as well as a short story collection, another children's book, and a new collection of poetry.
Her new children's book will be released in 2023. Watch for it. For grades 4-7.
The Call: Moth Journey
She is currently writing a quirky, semi-humorous thriller, a novel about surveillance and voyeurism in a sleepy Sierra mountain village. She is also working on a historical novel based on WWII war stories set in Poland. In addition to being Associate Professor of English, Adjunct, at San Joaquin Delta College, her other avocation is freelance manuscript editor.
Contact her via email:   manzanitawp@gmail.com or at https://manzapress.com